Terms of Use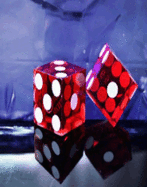 Cabonuscasino.com is an informative website and it should be treated as such. the content found on our website should not be taken as expert advice. For this reason, we will not take responsibility or liability for any damages and losses that any visitor may incur as a result of making use of our website.
Though we strive to keep our content correct and up to date, we strongly advise users to conduct thorough research on their own and to be aware of the relevant laws and jurisdictions governing their place of residence. On this note, we will only grant access to users who are the age of 18.
Users should link to third parties websites found on our site with caution and diligence because we are not responsible for the content found on those sites.